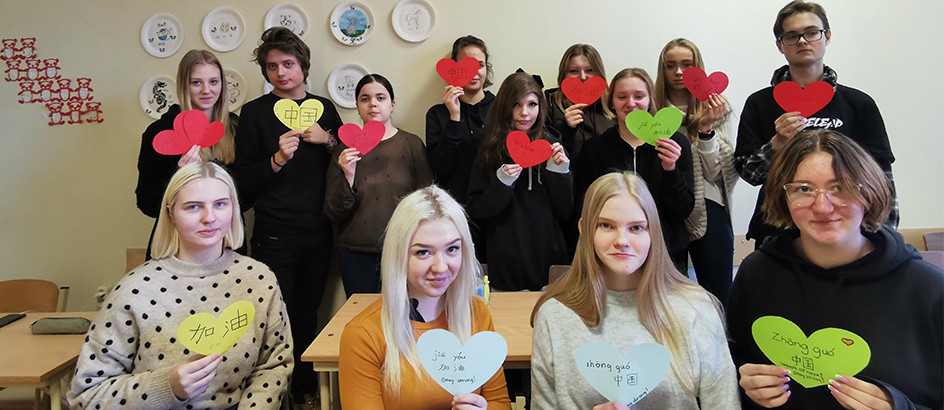 During China's battle against the novel coronavirus, South China Normal University (SCNU) has received warm regards from leaders and representatives of foreign universities and overseas cooperating partner institutions, expressing their concerns and support to SCNU staff and students. On the battle field of fighting against the epidemic, we are not alone!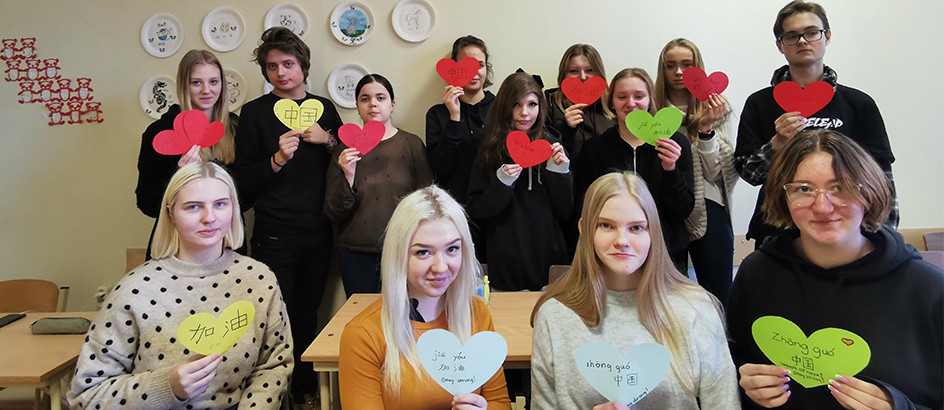 The Confucius Institute at University of Latvia
"Teacher, I really hope to cheer up our Chinese friends who are fighting against the virus. I hope they can hear our voices!" A student in a class of the beginners course of the Confucius Institute at University of Latvia who has only been learning Chinese for half a year, thus expressed his wish to send encouragement to the Chinese people.
Co-founded by SCNU and the University of Latvia, the Institute has been the only Confucius Institute in Latvia. Since the outbreak of the novel coronavirus, Chinese teachers at different branches of the institute from different countries have objectively explained the real situation of the epidemic to the students in their classes. Rather than feeling panick, the students showed their concerns after knowing more about the situation.
For a while, the action of filming encouragement videos for China spread to all Chinese classes of the Confucius Institutes around the world. "Cheer up, China! Cheer up, Wuhan!" "China is our friend, only the virus is our enemy." Many students made cards and blackboard designs by themselves, using the Chinese characters they had learned to express their genuine wishes to China.
Students taking part in making such videos range from primary school pupils to adults. At Riga Technical University, not only did Latvian students make videos, but some foreign students from Russia, India, Uzbekistan and other countries also participated in it.
The Confucius Institute in Coquitlam
The Confucius Institute in Coquitlam, Canada, also sent their concern and blessing through a video, hoping for an early defeat of the novel coronavirus. Li Wei, the director of the Confucius Institute there delivered a short speech in the video.
"Like people all over the world, all the teachers and students at the Confucius Institute here pay much attention to this epidemic. Canada has a long tradition of friendship with China. Today, we will stand by the Chinese people as we were before and will firmly support Chinese people in wining this anti-virus battle," he said.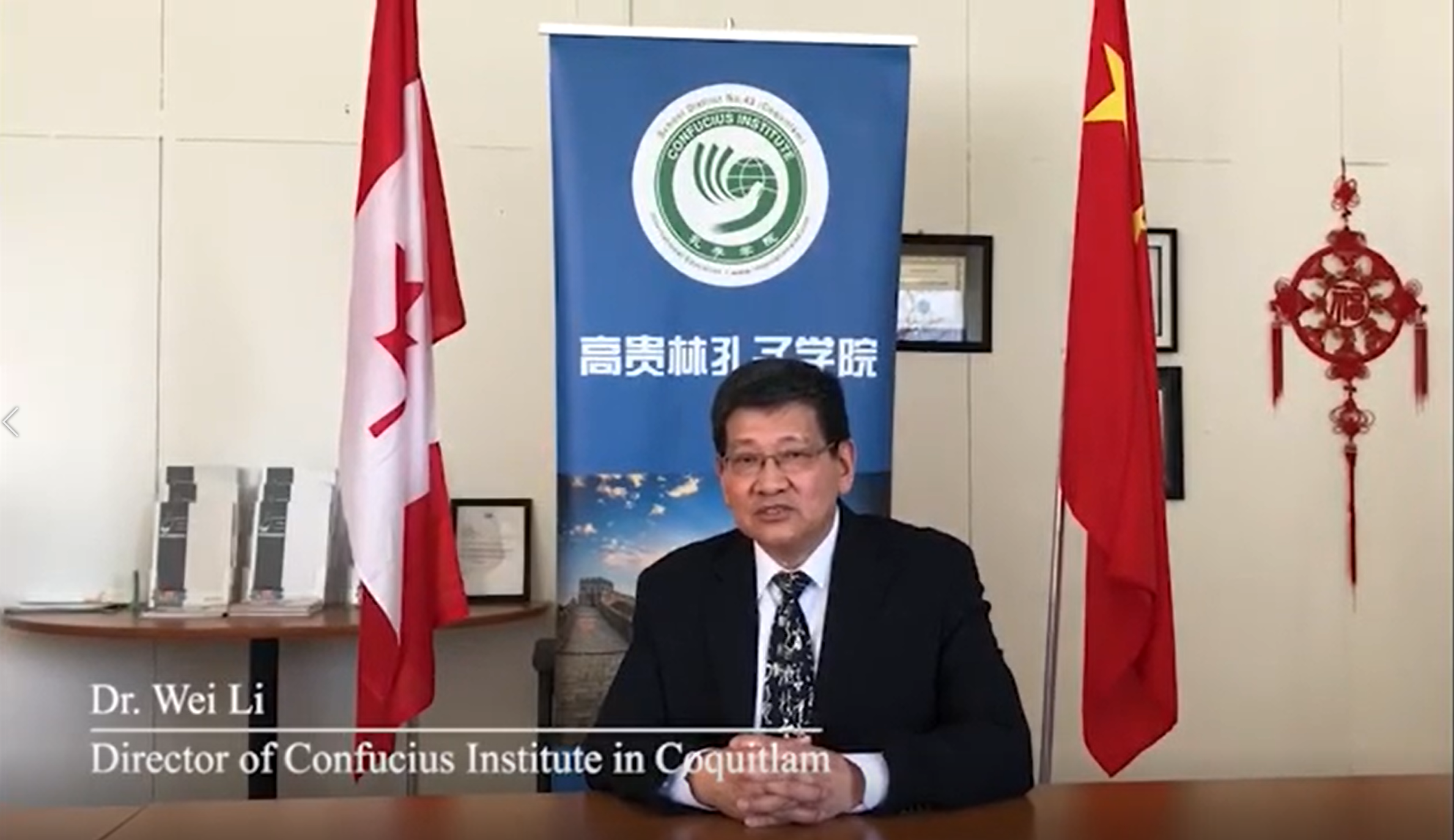 Children from each branch of the Confucius Institute made cards, painting and drawing Chinese characters to convey their sincere wishes. They expressed their blessings in Chinese language in the video, too.
As the first Confucius Institute of SCNU, the Confucius institute in Coquitlam, Canada was co-founded by South China Normal University and the education Bureau of the Coquitlam school district. It was first set up as a Confucius Classroom in 2008 and was upgraded and turned into a Confucius Institute in 2011.
The Institut Confucius de la Réunion
The Institut Confucius de la Réunion, an organization established by SCNU and Université de la Réunion in 2010, also sent its well wishes to China in a video.
In the video. students at different branches of the institution showed their support in their ways. Some held up cards with Chinese characters, expressing encouragement in Chinese. Some sang the Chinese song Fill the world with love, sending a message that they stand together with us.
Meanwhile, Chinese teachers and volunteers, as well as students learning Chinese at the institute also wrote calligraphy and flew Kongming lanterns, a kind of small hot-air paper balloons, to pray for an end to the coronavirus epidemic.
New Era University College, Malaysia
New Era University College of Malaysia has been one of SCNU's important international partners for years. During the epidemic period, staff from the College wrote works of calligraphy with the Chinese character "fu" to express their wishes to China and wrote a letter of consolation to our school.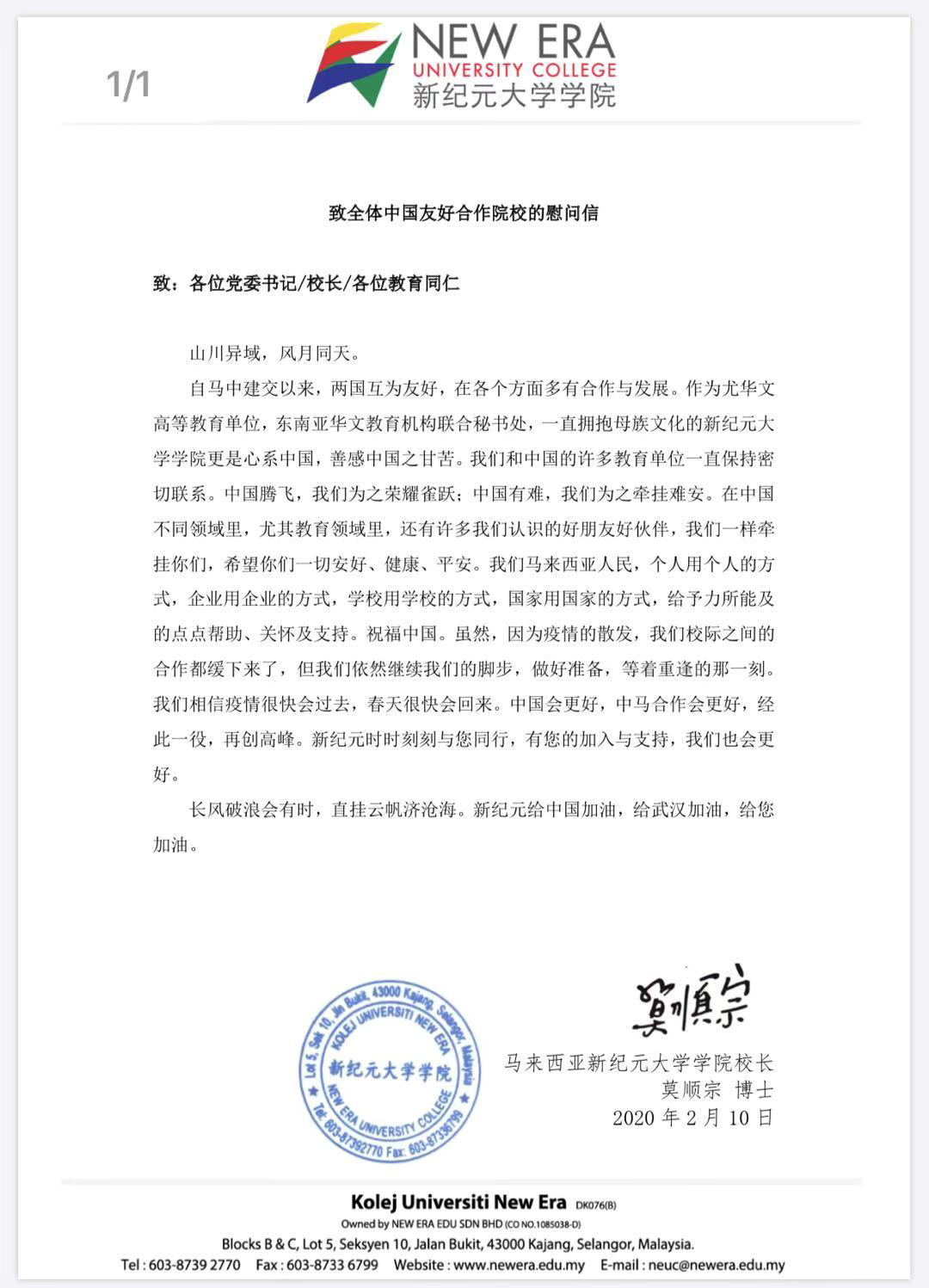 In Chinese, "fu" means blessing, good fortune, or good luck. "We hope China to defeat the epidemic. China, the home to a rich culture we all concern about, is sure to be fine," said a staff member.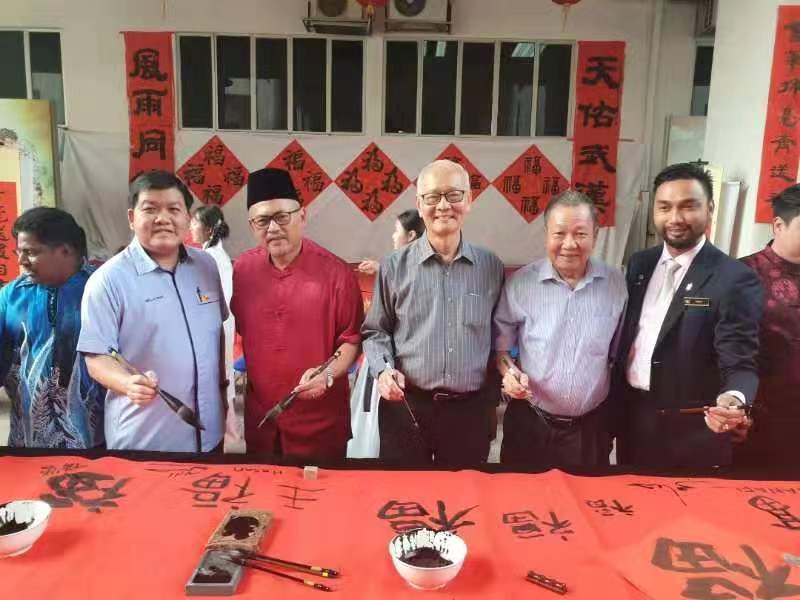 A list of other overseas partners
It's worthwhile to mention that we have currently received letters of condolence from over fifteen overseas partners, which include, among others, the University of British Columbia, Canada, the University of Birmingham, UK, University College Cork, in Ireland, Curtin University, Australia, the University of Canterbury, New Zealand, Dong Jiao Zong Higher Learning Centre Bhd, Malaysia, the University of Aberdeen, UK, Sungshin University, in Seoul, Korea, the Chinese Chamber of Commerce of Mauritius, as well as Ming Chuan University and Yuan Ze University from Taiwan. They expressed their respects and appreciation for China's efforts to prevent and control the outbreak of COVID-19 epidemic.
We appreciate all their support and have confidence in winning the battle by joint efforts. May the friendship last forever!
---
Source from the International Office
Translated by Long Yuchen
Proofread by Edwin Baak
Edited and reviewed by Li Jianru
What to read next: